Hello all. I'd like to share the awareness that I stumbled upon while examining the chamber paintings. Basically, I was curious about the hands that we each have, and how they're like mirrors to each other. I actually just looked at my hands while writing this, and I realized that putting them side by side and looking at them reveals faces (it's something I tend to look for very often in things-I have a feeling that it's due to wanting to see "human" qualities in the things that I observe. So I tend to be drawn to faces, or maybe even more to the point, the eye/s).
One thing led to another, and I found myself doing something very simple to the paintings, and that was simply mirroring the images in 2d.
I found a lot of possibilities in my observations, and I swear I've opened a sweet treasure that I think you'd all appreciate.
The painting that stood out to me the most when I started this whole mirror-imaging of the paintings is chamber 7. It is in this light that I share with you the joy of the discovery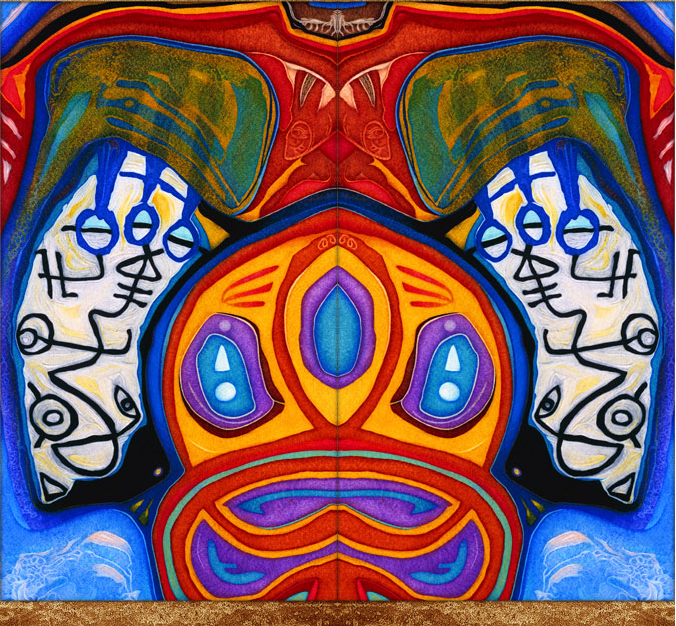 You can even rotate the paintings for more clues. There's a heart that's formed at the top, also a woman in blue.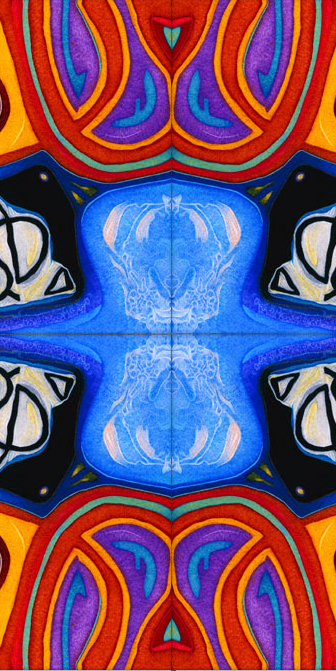 I have a bunch of other chamber paintings and secret paintings that you can look at in photobucket (just click on any of the pictures and explore the rest). I'm pretty sure there's a lot to be learned from mirror-imaging, and I'm just scratching the surface.
Spiritstate paintings, ancient arrow paintings, hakomi paintings, secret paintings/portal paintings. There's a lot to explore.
One of the things that is visually seen is the way DNA is structured. It seems to be a common theme in the ancient arrow paintings when you see the full scope of a duplicated painting. My guess is that, to see the pattern fully, one needs roughly 16 repetitions of the same painting. I've done 24 repetitions on Chamber 3, and 15. Then there's Chamber 20 and 10 with 16 repetitions...
http://s111.photobucket.com/user/bossma ... slideshow/
Here's a picture that I found on YHG's photobucket
.
Inspiration from you all.
Have fun exploring
.